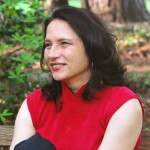 Award winning author of Box of Rocks, blogger extraordinaire, humor writer, and professional napper, I consider myself a champion of the youth-impaired. Three years ago, I took up the pen for the first time. I've been blogging ever since (when I'm not writing mystery and humor books, publishing, marketing, and saving kittens from burning buildings).

I am the founder of Tart Cookies: a company I made up in a moment of sleep deprivation to explain my paper clip expenses this tax season. I blog for skirt.com e-magazine, have edited two humor anthologies, and have just released my first humor book.
I would love to hear from you! You can contact me directly at info@restaurant-e-guide.com
Mission Statement:
I was once told that as a co-worker, I taught best by working alongside someone: going through the same experience as them. As a humor writer, my goal is to use laughter to diffuse the anxiety of aging; challenge others to bring humor into their daily lives; and prove that there is joy and laughter to be found at every stage of life's journey.
Karla Telega